In this online course you'll learn:
-
1
-
How to position your retreat so that it stands out from the crowd and easily attracts participants.
Wellness travel is one of the fastest growing aspects of the travel industry. In order to ride the crest of this wave, it's crucial to get clear on what differentiates your retreats from the thousands of cookie cutter programs available. Your retreats are unique and the Retreat Roadmap will show you exactly how to communicate that to potential participants.
-
2
-
A foolproof pricing formula to ensure you are fairly compensated for your efforts.
Most retreat leaders are essentially guessing when it comes to pricing their retreats - but not you. After taking the Retreat Roadmap, you'll understand how to calculate your prices to guarantee that you get paid what your time and energy are worth. (You'll also learn a little known strategy for minimizing risk - even when you have to pay a retreat center deposit up front.)
-
3
-
A simple system for retreat promotion that minimizes effort and maximizes sign ups.
We're not gonna lie - retreat promotion is a big part of the job. But the reason it feels so overwhelming is that you don't have a system to guide your promotional efforts. Inside the Retreat Roadmap, we peel back the curtain on a ridiculously simple strategy that cuts your effort in half while doubling sign ups.
You + This Retreat Roadmap = everything you need to get started leading profitable and transformational retreats!
Maybe you're ruled out leading retreats as too financially risky.
Or maybe you decided that you you would need to partner with a concierge service in order to pull off a retreat - only to find out that you would make a small percentage of the profit while still being responsible for all the promotion.
Either way, with the Retreat Roadmap you have everything you need to run your own profitable and stress free retreats.
Confidently plan, promote, and present transformational retreats - without all the risk, headaches, and guesswork.
Follow a step by step roadmap that's been created and refined over the past two decades of successful yoga retreats.
Use the included templates that you can modify and personalize instead of creating everything from scratch.
Learn how to protect your financial and energetic investment and ensure that you are fairly compensated for your work.
Implement strategies to boost retreat enrollment - even a year or more in advance.
A Note From Lily
In March 2020 when COVID shut down borders, I had a sold out retreat to Greece with 35 folks enrolled and a deposit for an incredible retreat center in Southern Spain. The retreat center was unable to refund the almost $50,000 and I was stuck between students requesting refunds, and money that was no longer in my possession to refund. After months of anxiety and sleepless nights worrying I decide to lean into the lessons and develop a bulletproof system for running retreats.
I hired a business coach (Mado), I revamped all my retreat policies, and emerged from that period of uncertainty with back to back filled up retreats that I could sell with confidence even in the uncertain times we are living through right now.
In this course you'll benefit from my two decades of experience leading retreats, my deep dive into how to protect my investments, and the insights I gained from working with my business coach (and co-teacher for this course).
Imagine...
Downloading all the templates, spreadsheets, and checklists you need to stay on top of every detail needed to run a phenomenal retreat.

Never wondering what to do next - because you have a step by step retreat planning roadmap to follow.

Learning from the experience (and mistakes) of someone whose been leading retreats for nearly two decades.
What's Included
#1

- A step-by-step roadmap that walks you through every aspect of running profitable and stress-free yoga retreats.
Over the course of 5 modules and x lessons, Lily & Mado will provide a bird's eye view of everything needed to run a retreat that compensates you fairly while delivering maximum satisfaction for your students. They'll also help you avoid common pitfalls by sharing their own mistakes and their upgraded approach based on those lessons.
#2

- A library of resources to keep you organized and on point.
Retreat planning requires a ton of coordination and organization. Cut your admin time in half without letting anything slip through the cracks by using the systems that Lily has developed over the past two decades and the templates, spreadsheets, and checklists we've developed specifically for this course.
#3

-

Feedback and Support from Lily & Mado.
Lily and Mado will answer questions submitted inside the course platform. You can also attend a bonus LIVE session for feedback on your retreat idea and in-depth problem solving on any roadblocks that come up.
How do I know if I'm ready?
Perfect for you if:
You're willing to put in some hard work - especially when you have a step by step system to follow.
You want to start with templates that you can modify and personalize instead of reinventing the wheel.
You sometimes get overwhelmed by the amount of details that retreats require and wish you had a checklist to follow.
You are into continuous improvement and would LOVE a peek behind the curtain at the process of a retreat pro.
Let's take a look at what's inside
Module 1: Big Picture Planning
Get clear on the essential details for a retreat that stands out from the crowd and make your most important decisions. This module includes your bigger WHY, your retreat values, how to choose your location, and how to determine your pricing.
Module 2: Admin & Legal
They say an ounce of prevention is worth a pound of cure - and that definitely holds true when it comes to planning your retreat. In this module, we will walk you through the exact policies, procedures, and records you need to keep in order to keep your retreat as smooth as butter.
Module 3: Marketing & Sales
A strategic approach to marketing and sales is crucial for the success of your retreat. In this module, we walk you through the specific order of actions that will get you better results with less effort. This includes your marketing plan, your sales page, the role of email and social media, and how to cultivate a healthy mindset around marketing.
Module 4: Curriculum & Planning
A solid plan for your teaching during the retreat is key for being able to stay grounded and show up fully for your students. In this module, you'll learn tips for group facilitation, choose your class themes, and understand how to hold space for a transformational retreat experience.
Module 5: Self Care & Boundaries
Yoga teachers tend to be givers and caretakers by nature. The intensive nature of a retreat requires an extra commitment to boundaries and self care. In this module, you'll learn strategies for preserving & renewing your energy so that all the retreat participants benefit equally from your presence.
Wait, what's included again?
-1-
A step by step roadmap to running stress-free (and profitable) yoga retreats.
5 modules (33 videos) covering big picture planning, admin & legal, sales + marketing, curriculum + group facilitation, and self care + boundaries.
-2-
Done-for-you templates, spreadsheets, and checklists.
Don't re-invent the wheel when we've already done it for you! Resources include: pricing spreadsheet, policy & communication guides, promotional templates, and more.
-3-
Real time feedback from Lily & Mado
Lily and Mado are available to answer questions submitted inside the course platform. BONUS: Join us for a live online session where will provide feedback on your ideas and troubleshoot any roadblocks.
I'M IN!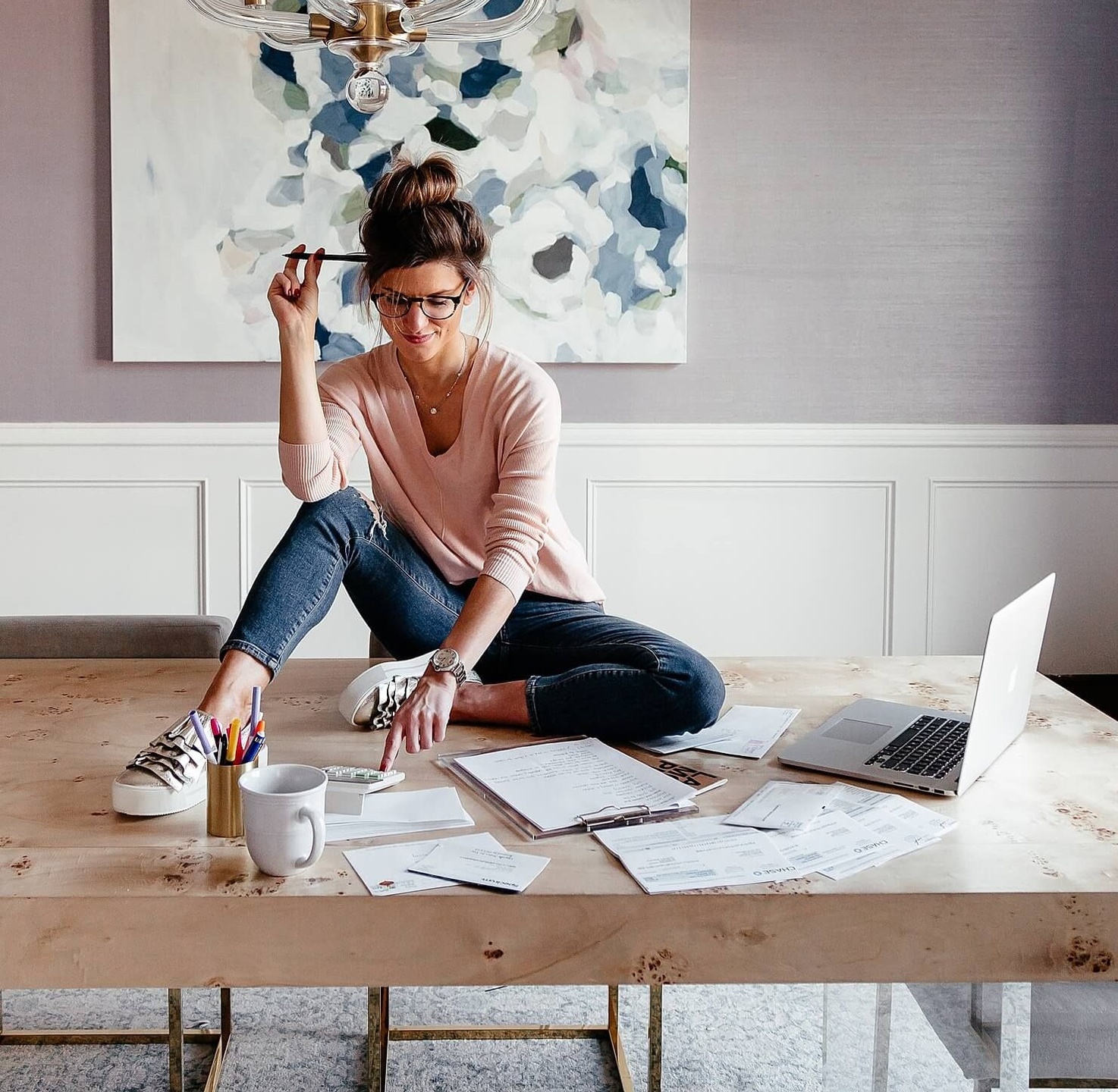 WHAT ARE YOU WAITING FOR?

The Retreat Roadmap can be yours in a matter of minutes.
IS THERE A GUARANTEE?
Yes! A 100% Money Back Guarantee
This product has a 30 day money back guarantee. If you work through the first few modules of this course and are not completely satisfied we will refund your money. ** Refunds must be requested in writing within this refund period.
Do you have these questions?
What if I'm a new yoga teacher? Can I still lead a retreat?
Will I make my money back if I take this course?
What if I don't have enough time to devote to the course right now?
What if I'm already an experienced retreat leader? Is the course super basic or will it be worthwhile for me?